AMOpportunities offers clinical experiences year-round. Because standard clinical experiences are one month or about four weeks, they usually begin the first of the month you reserve.
When you click on an experience, you'll be able to click 'Start Date' and see which months are available. This will show both start and end dates as well.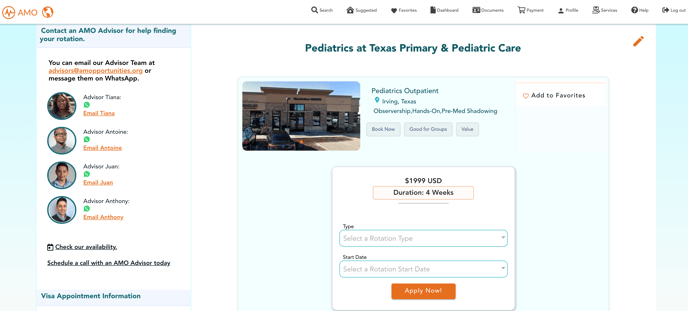 If the dates you see don't work with your schedule, don't panic! We may be able to adjust the start and end dates so that the clinical experience fits your personal schedule. It is important to note that this will be dependant on program availability and unique dates may incur an additional fee.
For information on scheduling a program outside of the listed dates and months, email our advisors.