Submitting an Application
What if see an AMO rotation I like but I'm not ready to apply?
We know clicking 'Apply' can feel like a lot which is why we allow you to save experiences you like for later with our 'Favorite' Feature. Here's how it works:
1. Select the program you're interested in and click 'Add to Favorites' in the top right-hand corner.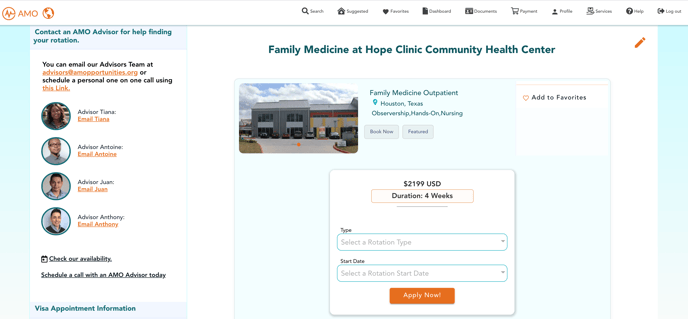 2. To view your favorites later, click the 'Favorite' section in the top menu. You'll be able to see which programs you've saved and submit applications when you're ready!